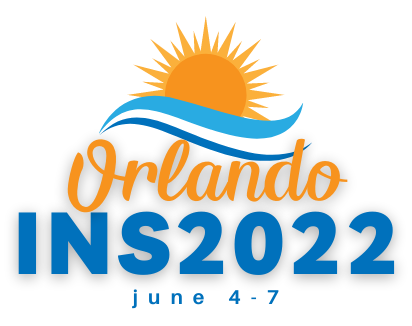 INS Annual Meeting & Exhibition- Registration Now Open
The INS Annual Meeting & Exhibition brings together hundreds of infusion therapy professionals from all over the globe to learn about the latest improvements to patient care and see the newest products on the infusion market today. INS assesses for educational gaps in clinical practice and strives to close those gaps with interactive, engaging, high-quality educational sessions. The Annual Meeting provides professional development programs that will improve the delivery of health care and the practice of infusion nursing. Interact with colleagues, share experiences, and learn from the experts at the next INS Annual Meeting.
Can't make it to Orlando? We have a virtual option for you!
By attending INS 2022: The Virtual Conference, you have the ability to attend 15 select sessions virtually and on-demand, including a 5-hour veINS focus track on Monday, June 6 plus 10 additional one-hour sessions on Sunday, June 5.  For CRNI®s, this adds up to 30 recertification units (RU) and is a great alternative for those who are not able to attend the in-person event. For more information on this option or to register, click on the link below!
INS 2022
June 4-7
Rosen Shingle Creek Orlando
Orlando, FL
INS 2023
April 1-4
Sheraton Boston Hotel
Boston, MA
About INS
The Infusion Nurses Society (INS) is an international nonprofit organization representing infusion nurses and other clinicians  who are engaged in the specialty practice of infusion therapy.
Contact Us
One Edgewater Drive
Suite 209
Norwood, MA 02062
Phone: (781) 440-9408
Fax: (781) 440-9409
Email: ins@ins1.org