Infusion Nurses Certification Corporation
Kathy Puglise,
MSN/ED, BSN, RN, CRNI®
Chair
Kathy has been a registered nurse for 34 years. She has clinical experience in emergency room, critical care, and infusion nursing. Kathy has a master of science in nursing with a specialization in health care education. Kathy served as president of the INS Board of Directors from 2012 to 2013. In addition, she was on the INCC RN Council as an expert in question development and evaluation of the CRNI® from 2003 to 2011. She currently serves as the director of nursing for the Specialty Pharmacy Certification Board. Kathy is employed by Smiths Medical on the professional services team as a clinical manager of home infusion and pharmacy services.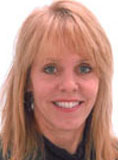 Myra L. Swintz,
MSN, RN, AGCNS-BC, CRNI® 
Chair Elect
Myra is the clinical education coordinator for Franciscan Alliance Home Health and Hospice Services in Indiana. In her role, Myra emphasizes the use of evidence-based practice in post-acute care systems to achieve positive patient care outcomes as well as elicit a progressive impact on the organization. As a clinical nurse specialist, she incorporates research to bring evidence-based practice to the forefront of patient care services and provide best nursing practice at the patient's bedside and in their homes. Myra has been an RN for 34 years, a CRNI® for 5 years, and was previously certified in psychiatric and mental health nursing for 15 years (1988-2003). In addition, she is a board certified clinical nurse specialist. Passionate about supporting nurses' continued competence as well as advancing the practice of nursing, Myra is a strong advocate for life-long learning and certification.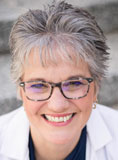 Mary has been a nurse for more than 34 years. For the past 13 years, she has worked in the outpatient infusion center of Firelands Regional Medical Center in Sandusky, Ohio. She has led that department since 2013. Mary is also a nurse educator with a focus on central vascular access, and serves on hospital committees that address improving central vascular access policies and procedures. She has been a member of INS and a CRNI® since 2009. She currently resides in Port Clinton, Ohio.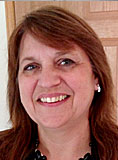 Peg Gruenemeier,
BSN, RN, CHC, CRNI®
Director
Peg Gruenemeier is the group associate vice president, nursing, quality and compliance for Diplomat Specialty Infusion Group in Cincinnati, Ohio, where she provides supervision and support for nursing, quality, compliance, education, and accreditation. She has been a nurse for 30 years with experience in critical care, home infusion, specialty pharmacy, older and adult mental health. Peg has been in nursing and operations management for more than 20 years in various roles. She received her BSN from Ohio University and nursing diploma from Deaconess Hospital School of Nursing. She holds certifications in infusion therapy and health care compliance. She has published multiple posters related to infusion therapy and patient outcomes. Peg is a member of the National Home Infusion Association, Infusion Nurses Society, Immunoglobulin National Society, and Health Care Compliance Association.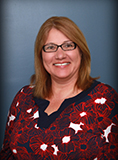 Britt M. Meyer,
MSN, RN, AGCNS-BC, CRNI®
Director
Britt is the nurse manager of the vascular access team at Duke University Hospital in Durham, North Carolina. She earned a PhD in nursing in 2016, with a focus on peripherally inserted central catheter-related deep vein thrombosis. Britt joined INCC to promote the specialty of infusion nursing and to foster the reputation of the CRNI® credential.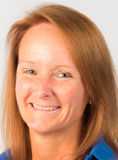 Trisha M. Campbell,
BSN, RN, OCN®, CRNI®
Director
Trisha has been a registered nurse since 2003. She is currently employed as a chemotherapy nurse at Aurora Advocate Health Care in the Milwaukee, Wisconsin area.
Trisha has a bachelor's degree in nursing from Concordia University in Wisconsin and is currently pursuing a master's degree at Grand Canyon University with a focus on nursing education with a future goal of becoming a clinical instructor. She has been an OCN® since 2009 and earned her CRNI® in 2018. A member of numerous professional nursing organizations, Trisha has been a member of INS since 2009 and is currently on the board of her local INS chapter in Wisconsin. She is a strong advocate in continuing education through certification and firmly believes that it is though certification that you build the foundation for continuing education and professional growth.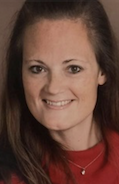 Carol has an extensive background in business management and is currently a business owner and independent consultant for Rodan + Fields.  She worked for Delta Airlines for 29 years, retiring as vice president for airport customer service. Carol is the former president and member of the North Atlanta Chapter of the National Association of Professional Women and is involved in numerous causes that are important to her. Active in her community of Smyrna, Georgia, Carol is vice president of St. Thomas the Apostle Women's Auxiliary and a mentor for the House of Dreams, a St. Vincent DePaul ministry that helps homeless women get back on their feet to live independently.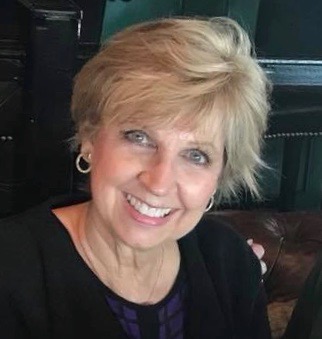 About INS
The Infusion Nurses Society (INS) is an international nonprofit organization representing infusion nurses and other clinicians  who are engaged in the specialty practice of infusion therapy.
Join Today >
Contact Us
One Edgewater Drive
Suite 209
Norwood, MA 02062
Phone: (781) 440-9408
Fax: (781) 440-9409
Email: ins@ins1.org