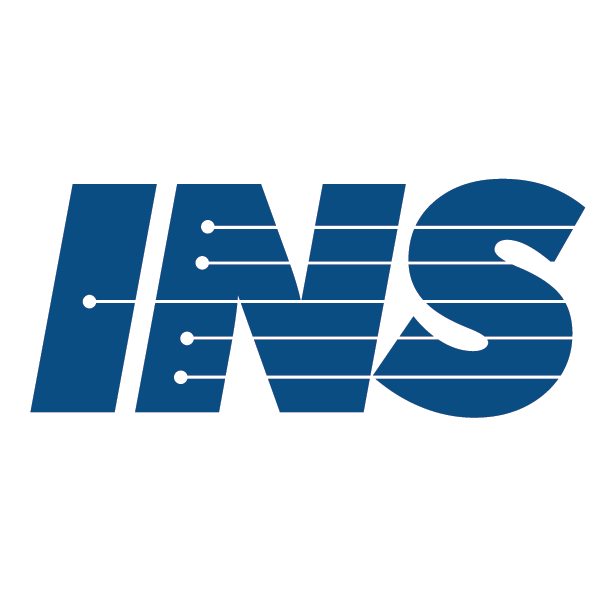 Due to concerns regarding Covid-19, our staff will be working remotely. We apologize for any delay in response times and book store orders. We thank you for your patience.

This webinar is sponsored by Teleflex, where innovation inspires hope.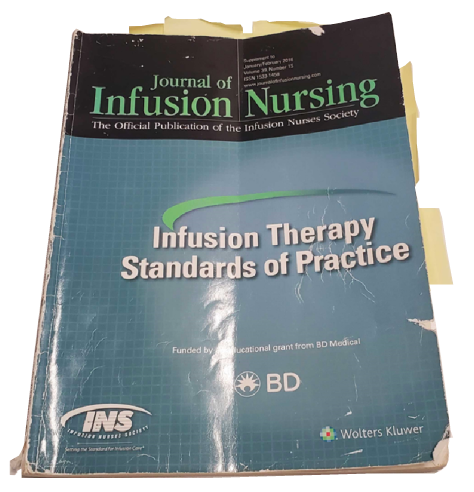 New Standards Coming Soon!
After years of use in practice, has your much-loved copy of Infusion Therapy Standards of Practice become dog-eared and worn? We have good news! The revised 2021 Standards is set to be published in January 2021.
The LEARNING CENTER is our comprehensive and personalized online learning platform. Enjoy more than 100 educational offerings, ask clinical questions, get infusion news, listen to podcasts with industry experts, and much more. The INS LEARNING CENTER is the ultimate educational resource for everyone practicing infusion therapy.
INS national conferences provide the opportunity to learn directly from infusion experts, get hands-on access to the latest technologies, and share your experience and expertise with hundreds of infusion nurse professionals.
INS publications provide timely, informative, and thought-provoking content that keep you abreast of the latest news and information in the infusion specialty. You can enjoy these essential resources in print and online.
Who are Infusion Nurses?
An infusion nurse is a registered nurse who specializes in the practice of infusion therapy. The infusion nurse's primary focus is patient safety demonstrated through the comprehensive management of all patient infusion needs, including: planning for and inserting the vascular access device (VAD); managing and administering the therapeutic treatment regimen; recognizing and managing complications; and overseeing the conclusion of treatment and VAD discontinuation.
Infusion therapy, the administration of medications or fluids intravenously, is delivered in all health care settings, across the spectrum of care to all age groups and patient populations. Infusion therapy is essential when the patient's medical treatment must be intravenous and cannot be accomplished by other routes of administration. Infusion nurses are essential in coordinating patient care in collaboration with the interprofessional health care team. As an integral part of the health care team, the infusion nurse remains dedicated to evidence-based practice and improving patient outcomes.
Infusion nurses specialize in infusion therapy practice and often strive for certification. Certified Registered Nurse Infusion (CRNI®) certification demonstrates knowledge and expertise within the specialty and validates the nurse's clinical background experience. The certified infusion nurse is a leader who is dedicated to ongoing professional development, endeavors to remain current in the practice of infusion therapy and adheres to the Infusion Therapy Standards of Practice.

INS is proud to introduce the new Fundamentals of Infusion Therapy (FIT) Program! FIT is an online, interactive platform that offers an enhanced learning experience through audio, video and 3D graphic presentations. The program features 8 learning modules that take the participant, step by step, through the essential elements of Infusion therapy. Developed in alignment with INS' Infusion Therapy Standards of Practice, FIT is a valuable tool for students and practitioners at all levels of the Infusion Nursing specialty.
FIT is designed to allow the learner to navigate at their own pace and at their own convenience. It can be accessed individually or taught in a group setting. The interactive, multimedia presentation of material offers a more engaging and effective educational experience. At the conclusion of the FIT program and course evaluation, the participant will be awarded contact hours and receive a certificate of completion. 
FIT is available now through the INS LEARNING CENTER. Click here to learn more!
---
INS is offering the Fundamentals of Infusion Therapy (FIT) program at a deeply discounted rate to schools of nursing and to individual nursing students, who are in need of virtual learning assets, during these challenging times. In addition, along with every purchase of the FIT program for students, INS is contributing free student membership, for access to mapped suggestions of corresponding webinars. These webinars are free to members through the INS LEARNING CENTER. Even though schools may be closed, INS would like to help the learning continue, to best prepare the next generation of clinicians.
Please contact us at INS@INS1.ORG to inquire about bulk purchase pricing or individual pricing with free student membership.
NEWS & EVENTS
Tissue Adhesive: The Future of Infection Prevention for Vascular Access is going live on April 2, 2020 at 2:00pm EDT. Register now here. 
Given the increasing concerns about COVID-19, along with the recent news from the World Health Organization declaring the outbreak officially a pandemic, to help protect the health and safety of our attendees, exhibitors, and speakers, INS has rescheduled the 2020 Annual Meeting and Industrial Exhibition to August 15 – 18. More information can be found here.
Important CRNI® March 2020 Exam Update
Results of the March administration will be slightly delayed. Subject matter experts will review the statistical performance of each exam item, as well as all candidates' comments. This important process helps ensure that each candidate is scored accurately and appropriately. It also helps verify the validity of the passing point for the examination set by INCC. Final score reports will be issued no later than April 2020. If you have any concerns or questions, please contact INCC at incc@incc1.org
The high cost of health care and chronic illnesses have made the home infusion setting a practical option for patients. In some cases, hospitalization for uncomplicated conditions can be avoided and patients can receive infusion therapy in the comfort of their own home.
To best meet the needs of this patient population, INS has developed Policies and Procedures for Infusion Therapy: Home Infusion, the latest addition in our Policies and Procedures for Infusion Therapy series of resources.
Designed to be worn behind your existing identification badge, INS' badge backers provide infusion-related information quickly and efficiently. Each badge backer adheres to INS Standards and is dual-sided to provide maximum information in a minimal space. The badge backer bundle includes, SPC Insertion Steps, Infusion-Related Phlebitis, and CVAD Necessity and Removal.
The monetary aspects of health care make discharge from an acute care facility to an ambulatory infusion setting a necessity for infusion administration. In many cases, hospitalization can be avoided by delivering infusion therapies in an ambulatory setting. Care of patients in this setting is best accomplished through a specialized team structure to meet patient and organizational needs for safe, effective, and high-quality infusion therapy.
About INS
The Infusion Nurses Society (INS) is an international nonprofit organization representing infusion nurses and other clinicians  who are engaged in the specialty practice of infusion therapy.
Join Today >
Contact Us
One Edgewater Drive
Suite 209
Norwood, MA 02062
Phone: (781) 440-9408
Fax: (781) 440-9409
Email: ins@ins1.org