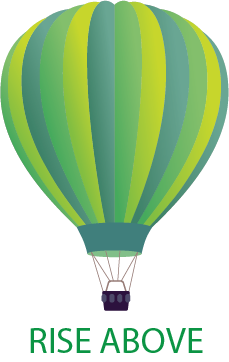 Exam Basics
Eligibility Criteria
Domestic CRNI® Exam applicants must have the following:
A current, active, unrestricted registered nurse (RN) license in the United States.
A minimum of 1,600 hours of experience in infusion therapy as an RN within the past two years. 1,600 hours of direct bedside care are not required. Nursing experience may be in the areas of nursing education, administration, research, or clinical practice within the infusion specialty.
Application Deadlines

Applications received after regular deadlines are not guaranteed acceptance and will incur a $50 late fee

Early Bird
Includes


$50 discount

Regular

March Exam

November 10

January 10

September Exam

June 10

July 10


Initial Certification Exam Fees

   

                

INS Member

$310

$360

Non-Member

$450

$500

International Candidates        

                     

International Site Fee

$140

$140
CRNI® Exam Testing Locations
Candidates will have access to the PSI secure testing network, consisting of 260 PSI Premier PLUS® computer- based test centers with a supplemental network of over 340 third-party Authorized centers, for a total of 600 centers available to candidates in the US and Canada and an additional 570+ sites internationally.
For a current listing of PSI Assessment Centers, including addresses and driving directions, select the Infusion Nurses Certification Corporation program by clicking here
Application Confirmation
INCC will send you a confirmation letter by postal mail once your application has been processed and approved. The confirmation letter will include your unique PSI code, which is required to log in to PSI's website to schedule your exam appointment and to register at the test site.
Scheduling Your Exam
You must schedule a time, date, and location to sit for the CRNI® Exam through PSI. In early February (for a March administration) or early August (for a September administration), you will receive an e-mail from PSI with an invitation to schedule your test appointment. To secure your preferred testing date and time, please book early. You will need your PSI code provided in your Confirmation letter to schedule your testing appointment.
Transferring or Canceling Your Exam
Withdrawal Deadlines

March
September

Cancellation Notification

January 10

July 10

Transfer Request

February 1

August 1
After regular deadlines, you may transfer your exam application to either the following March or September Exam administration. To transfer your application, you must request a transfer from your exam registration page online. Once your request has been received and approved, INCC will email you a Transfer Out Application. You will have to fill out the Transfer Out Application and submit it with a $50 administrative fee prior to the deadlines listed above. Late transfers are subject to a $50 late fee in addition to the $50 administrative fee and are not guaranteed acceptance.
If you wish to cancel your Exam Application, you must submit a cancellation request from your exam registration page online by the deadlines listed above. You will receive a refund of the exam fee, less a $50 processing fee. A previously transferred application is not eligible for cancellation.
Score Reports
After completing the exam, candidates are asked to complete a short evaluation of their testing experience. Candidates then are instructed to report to the testing supervisor to receive their score report. International candidates will receive their official score reports by postal mail after the exam. You may also access your score report online.
For step by step help accessing the online score report, please click here.
Retaking the Exam
If you don't pass the exam you can retake it during a future exam administration. You must resubmit a complete application and exam fee to reapply for the exam. You will receive a $50 retake discount on the exam.
Sitting for the CRNI® Exam Outside the U.S.
The CRNI® Exam content is based on U.S. Infusion Nursing practice. The CRNI® Exam is available around the world, but is only available in English. International candidates may be subject to additional fees, and may be required to present additional documentation to be eligible for the CRNI® Exam.
About INS
The Infusion Nurses Society (INS) is an international nonprofit organization representing infusion nurses and other clinicians  who are engaged in the specialty practice of infusion therapy.
Join Today >
Contact Us
One Edgewater Drive
Suite 209
Norwood, MA 02062
Phone: (781) 440-9408
Fax: (781) 440-9409
Email: ins@ins1.org