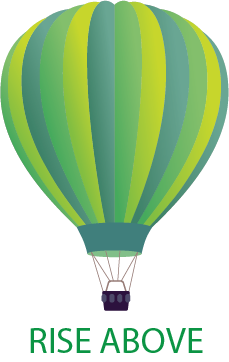 CRNI® Exam Content
CRNI® Exam

Handbook
One of the most important tools for any candidate interested in the CRNI® credential is the CRNI® Exam Handbook. Inside you will find more detailed information about the CRNI® Exam content, study materials, testing center information, sample exam questions, and more. 
Exam Content & Complexity
Candidates are scored on 120 out of 140 items administered over three hours. The exam's content is based on the following three core content areas of infusion nursing and is derived from the results of the Role Delineation Study to ensure that the exam accurately reflects the practice of the average infusion nurse.
| | | |
| --- | --- | --- |
| Principles of Practice | 36 questions | 30% |
| Access Devices | 36 questions | 30% |
| Infusion Therapies | 48 questions | 40% |
| | 120 questions | 100% |
The exam consists of four-option, multiple-choice questions. Items are written at different cognitive levels even for the same knowledge content:
Recall items: primarily test the recognition or recall of information. Such items require predominantly an effort of memory. They include the recall of specific facts, concepts, principles, processes, procedures, or theories. To simplify, such an item will ordinarily be asking: "What is X?"
 Application items: primarily test the interpretation or evaluation of the given data. It is an application of known or presented information to solve or address situations, problems, and scenarios. Items could require examinees to make judgments concerning the effectiveness, appropriateness, or best course of action for a particular situation. Items at this level will ordinarily be asking: "Given the following information about X, what is Y?"
CRNI® Exam Outline
The Detailed Content Outline is also available in the CRNI® Exam Handbook, provides an outline of the information that the CRNI® exam will test, broken down by content area. Each content area is assigned a number of questions indicating how the topic area is weighted on the exam to help you tailor your study. You will want to familiarize yourself with all three core areas listed. INCC encourages all applicants to complete a self-assessment using the Detailed Content Outline to identify areas of strengths and weaknesses to identify areas you may need to review or focus on.
CRNI® Exam References
Another valuable source of information is the Approved CRNI® Exam Reference List. This list of references is used by the CRNI® Exam item writers to validate the correct answers to the exam questions. 
You may also wish to familiarize yourself with the Approved CRNI® Exam Abbreviation List. On this list you will find the abbreviations used on CRNI® Exam items.
More in-depth information about preparing for the CRNI® Exam can be found in the Study Information tab.
About INS
The Infusion Nurses Society (INS) is an international nonprofit organization representing infusion nurses and other clinicians  who are engaged in the specialty practice of infusion therapy.
Contact Us
One Edgewater Drive
Suite 209
Norwood, MA 02062
Phone: (781) 440-9408
Fax: (781) 440-9409
Email: ins@ins1.org