Mary serves as the Chief Executive Officer of INS and INCC. In addition to her dual CEO role, she also serves as the editor of the
Journal of Infusion Nursing
. Before her appointment as CEO in 1997, Mary served the organization in a wide variety of roles at the local and national levels, including terms on the INS Board of Directors. Her role as CEO has taken Mary around the globe, where she has delivered infusion education programs to clinicians in Armenia, Brazil, China, Colombia, India, Japan, Mexico, New Zealand, and Russia to name a few and helped spread the influence of INS to our international colleagues.
Mary's favorite travel spot is located just a mile from her home where she performs her favorite role, that of Nana to grandchildren Matthew, Aiden, and Quinn.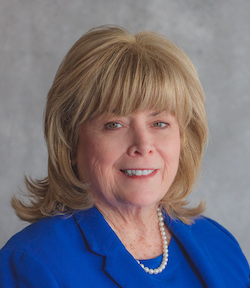 Chris works with the executive management team to develop strategies for new business development and overall organizational growth. Chris began his INS career in 1995 when INS did not have e-mail or the internet, and people actually had to use a telephone to communicate. He held positions as meetings manager, director of meetings, and director of marketing before assuming his current position as executive vice president.  
An avid and somewhat crazed Boston sports fan, Chris has spent the last 20 years enjoying one Boston team championship after another while trying to convince his three equally sports-crazed adult children that life wasn't always this wonderful.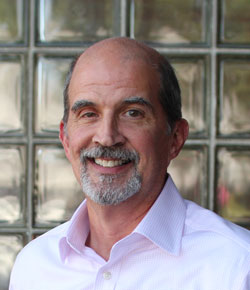 As part of the INS executive team, Maria works to establish INS' strategic goals especially those related to operational objectives.  She is also responsible for all human resource initiatives and key performance indicators. Maria's role currently sees her directing all activities related to INS' transition to a new association management system (AMS).
Maria recently completed her MBA program with a specialization in Human Resource Management. She also sat for and passed the CAE exam and was awarded the designation of Certified Association Executive. When not working she enjoys binge watching reality TV shows and spending time with her family and pets.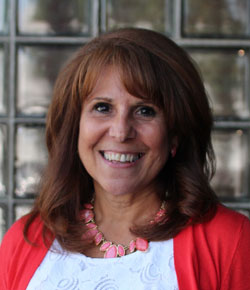 Marlene works collaboratively with the INS National Council on Education (NCOE), as well as the INS education team, to set the strategic direction and development of all continuing education activities of INS including, but not limited to, CE, non-CE, live conferences, and online/digital offerings. She develops processes for and leads the development and revisions of educational resources. Marlene serves as an infusion resource for the membership and all departments within INS and develops strategic alliances with other nursing associations, healthcare organizations, colleges of nursing, and other groups who have in interest in the infusion specialty, to promote INS and increase our visibility.
Marlene received her PhD at the University of Arizona with a research focus on compassion fatigue within nursing. Marlene enjoys traveling, working out, swimming laps, hiking, and scrapbooking.
Jill is responsible for coordinating all meetings logistics and educational content for INS' national meetings. She works with hotels and convention centers managing all housing, food & beverage, travel requirements and vendor relations. She assists in exhibit space and sponsorship sales. She acts as the project manager by assisting in planning, organizing, implementing and gathering data for educational program evaluations. She organizes all content development, speaker management, and acts as the liaison to the National Council on Education (NCOE). She also oversees all of the virtual learning assets in the INS LEARNING CENTER.
Jill received her Bachelor of Science degree from Bridgewater State University in 2015. When she's not binge-watching Real Housewives, Jill enjoys spending time with loved ones, online shopping, and a nice glass of "sauv b".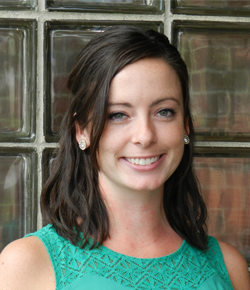 Meghan manages all activities related to the INS' national meetings. She is responsible for exhibit space sales, advertising, and sponsorship sales, as well as attendee marketing.
Meghan received an MBA from Curry College and the designation of Certified Meeting Professional (CMP) in order to enhance the INS meeting experience. She is a firm believer that in order to have a productive day it must include coffee and chocolate. Meghan enjoys spending time with her family, watching football on Sundays, and listening to country music.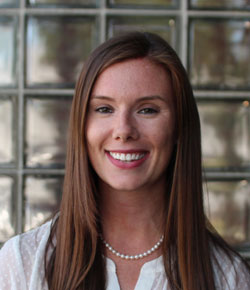 Infusion Nurses Certification Corporation
Adrienne is the Certification Manager for the Infusion Nurses Certification Corporation (INCC). She is responsible for CRNI® certification development, maintenance, and growth, as well as working with subject matter experts and INS membership volunteers toward the ongoing development of the CRNI® credential. She also ensures that certification-related activities are carried out according to accreditation standards set by the National Commission for Certifying Agencies. Adrienne has more than 19 years of association management experience, all which of which has been in certification program operations.
Adrienne and her husband Keith have two sons, James, 13, and Jonathan, 8—who are die-hard fans of the New York Mets and the Florida State Seminoles. When she's not working, Adrienne enjoys cooking, hiking, and planning her family's next traveling adventure.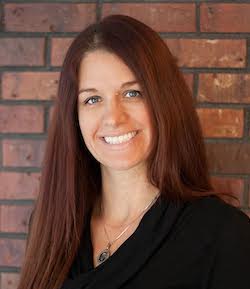 Valerie is responsible for administering all tasks associated with the maintenance of the
CRNI®
certification program and the growth of Infusion Nurses Certification Corporation. With the rest of the team, she creates and implements innovative and engaging certification initiatives. With over 11 years of experience in marketing, sales and advertising, Valerie brings a unique approach toward management and administration.  Valerie is happy to assist you with any questions you may have regarding the
CRNI®
exam,
CRNI®
Academy, and the recertification process in general.
When she's not working to make your certification process a breeze, Valerie teaches Nia Technique® fitness classes in corporate settings to help business leaders establish a better work-life balance. She is passionate about developing corporate wellness initiatives that also inspire leaders to think and operate outside of their comfort zone. She believes in living a well-rounded life and leading by example. Valerie is a traveler, a dancing machine, and she loves to laugh.
Maureen serves as the Infusion Nurses Certification Corporation (INCC) Senior Associate and can assist you with your questions about exam certification and recertification of your CRNI
®
.
In addition, Maureen serves as Senior Member Services Associate where her goal is to enhance your membership experience. She helps INS members with all needs from renewing membership to helping navigate the Web site. Feel free to contact her if you are interested in joining INS, purchasing a product, learning more about the Annual Convention, or just want more information about any of your benefits.
Maureen has four grown daughters, and she and her husband are the grandparents of three beautiful grandchildren. Maureen enjoys gardening, swimming, and flower arranging. While she loves her job at INS, she would rather be sailing on Narragansett Bay and enjoying the morning sunrise at her cottage on Prudence Island, RI.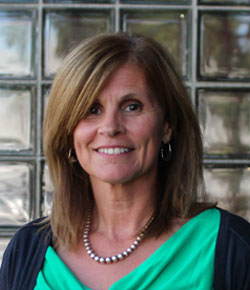 Susan is responsible for the administrative functions of the office, coordinating office operations including general computer issues, vendor relations, shipping, stationery, office supplies, and inventory. She also helps monitor and provide statistics for our Web site and marketing campaigns, along with working on social media campaigns: a "Jacqueline of all trades."
Susan enjoys watching Boston sports, spending time with her family, tweeting to the masses, and traveling when she can. In her secret life she is a geek. She loves social media and the communication aspect of it all. When she has time, she works on friends' computers to solve software/virus issues. She also enjoys going to live blues shows. Susan is also a foodie, trying new food of all shapes and sizes and is always on the hunt for a good restaurant, tweeting about her experiences along the way.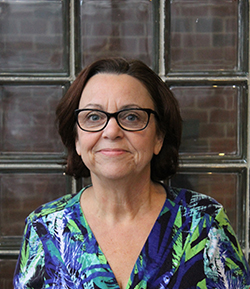 Cheryl handles the accounting and financial transactions for INS, INCC, and Gardner Foundation and ensures that financial statements are accurately represented.   She is a graduate of UMass Dartmouth, where she received her Bachelor of Science degree in Accounting.
Cheryl enjoys spending time with her husband and two sons and considers herself an outdoor enthusiast.  She spends most of her free time hiking or biking with her family, taking long walks, as well as rollerblading, snowshoeing, and ice skating.  She is passionate about food (and wine), is an avid reader, loves to travel, and is a dedicated yogi.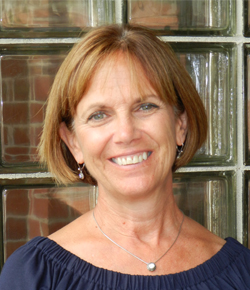 Jim is responsible for overseeing all INS social media accounts, developing marketing metric reports, and analyzing data to help cultivate current and future INS campaigns. Jim earned his bachelor's degree in international business from Roger Williams University in Bristol, RI. Prior to joining INS, he was employed at an event marketing company in New York City.
An avid New York sports fan, Jim was born and raised in Fair Lawn, New Jersey. He has recently taken up boxing and serves as a scout for a junior league hockey team in Wyoming. When he isn't going viral, you can find Jim playing golf, walking his dog Kalli, expanding his record collection, or playing ice hockey.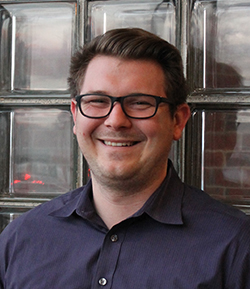 Pat is responsible for developing and implementing the overall marketing strategy for INS/INCC, in line with individual department goals and objectives. He oversees the development, editing, marketing and distribution of a portfolio of products, including educational resources, national meetings, online programming and certification. Prior to joining the INS team, Pat earned his BA in Film Studies from Rhode Island College and began working in graphic communications. He has more than a decade of experience in copywriting, marketing and communications for clients in the healthcare and higher education industries.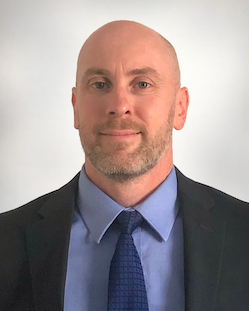 Dawn Berndt,
DNP, RN, CRNI®
Clinical Education &
Publications Manager
(781) 440-9408 ext. 341
dawn.berndt@ins1.org
Dawn serves as INS' infusion nurse educator. She has been an active INS member and a CRNI® since 2005. She served on INS' National Council on Education from 2011 to 2014 and on INS' board of directors as a director-at-large from 2017 to 2018. Prior to joining the INS team, Dawn worked for 13 years as a clinical nurse specialist for infusion and as nurse manager of the infusion center, the venous access team, and the SOS RN team at the University of Wisconsin Hospital. Dawn holds a doctor of nursing practice in clinical leadership from the Henry Predolin School of Nursing at Edgewood College in Madison, Wisconsin; a master's of nursing education from the University of Wisconsin School of Nursing; and a bachelor's degree in nursing from the University of Phoenix in Phoenix.
Leslie is responsible for managing the manuscript submission process for the Journal of Infusion Nursing from start to finish. She assists in manuscript selection and works with reviewers, authors, and publication staff to deliver polished, relevant content in each print issue. Leslie also oversees the editorial content of INS' membership publication INSider, as well as other INS-related print and web materials. Prior to joining INS, Leslie served as a multimedia staff editor for a monthly RF/engineering publication. She is also a veteran news and promotions writer/producer, with more than 15 years' experience in the Boston and Rhode Island television markets.
Leslie is an avid photo enthusiast and loves to create scrapbooks detailing the milestones, adventures, holidays, and activities of life with her husband and two daughters. When she's not busy attending soccer games or dance rehearsals, Leslie enjoys catching up with family and friends, movies, shopping, and planning her family's next getaway.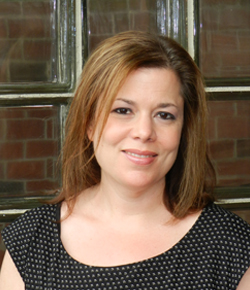 About INS
The Infusion Nurses Society (INS) is an international nonprofit organization representing infusion nurses and other clinicians  who are engaged in the specialty practice of infusion therapy.
Join Today >
Contact Us
One Edgewater Drive
Suite 209
Norwood, MA 02062
Phone: (781) 440-9408
Fax: (781) 440-9409
Email: ins@ins1.org