Gardner Foundation Gives Back Through Scholarships and Grants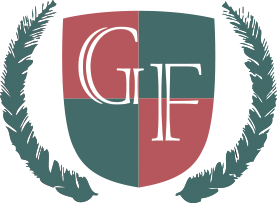 INS established the Gardner Foundation to provide scholarships for INS members who are dedicated to advancing the delivery of quality infusion therapy, enhancing the specialty through stringent standards of practice and professional ethics, and promoting research and education in the infusion nursing practice. The Gardner Foundation honors the memory of Cheryl Gardner, CRNI®, who was was INS president from 1980-81 and was serving as INCC president at the time of her death in 1992. These scholarships recognize areas in which Cheryl excelled—infusion innovation, patient advocacy, and enhancing the image of  infusion nurses.
More than $25,000 in scholarships are awarded every year and recipients are honored at our Annual Meeting & Exhibition.
Sharing Expertise Scholarship for Professional Education ($1000)
Sponsored by B. Braun Medical, Inc. 
Scholarships support and encourage professional infusion therapy education by providing educational assistance to nurses interested in attaining their certified registered nurse infusion (CRNI®) designation.
2019 Recipients

Wilena Blackwell
Katherine Dorton
Joyce Lemieux
Paula Kendig
Erica Bush
Bernice Diaz
Gardner Foundation INS Meeting Scholarship ($1000)
Scholarships support and recognize a commitment to continuing infusion therapy education.
2019 Recipients



Cheria Wooten
Emily Bobbitt
Melissa Freese Chicoria
Michel Roberts
Susette Gjovik
Gardner Foundation Education Scholarship ($1000)

Scholarship supports and recognizes a commitment to continuing education through a collegiate or post-collegiate program.
2019 Recipient



Lois Rajcan
Valerie Eve Englehart
Leslie Baranowski Scholarship for Professional Excellence ($2500)
Scholarships support and recognize a commitment to improving and enhancing the quality of infusion care through leadership activities.
Sponsored by BD Medical
2019 Recipients



Renae Wedlake
Elena Nelson Squires
Ireta Neumann Scholarship for International Nurses ($5000)
Sponsored by BD Medical
Scholarships support continuing education in infusion therapy for foreign-educated nurses living outside the United States.
2019 Recipients



Jeffrey Kristen Bonifacio
I Kadek Juli Ambara
INS Presidential Leadership Scholarship ($1000)
This scholarship honors an individual who embodies the commitment and contributions of INS past presidents through leadership in the infusion community. 
About INS
The Infusion Nurses Society (INS) is an international nonprofit organization representing infusion nurses and other clinicians  who are engaged in the specialty practice of infusion therapy.
Join Today >
Contact Us
One Edgewater Drive
Suite 209
Norwood, MA 02062
Phone: (781) 440-9408
Fax: (781) 440-9409
Email: ins@ins1.org