Why Exhibit With Us?
Do you have a product, service, or educational opportunity that would be of interest to the infusion therapy market? INS has many ways to help you connect with decision-makers and end-users who are looking for your expertise to help make their job easier.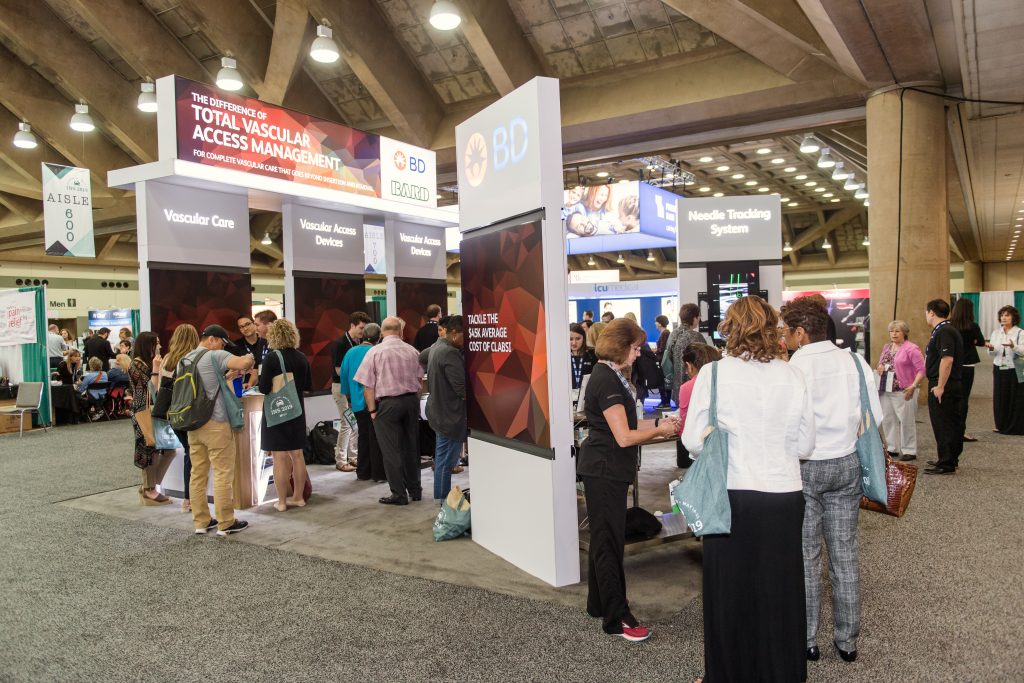 Annual Meeting & Exhibition
The Annual Meeting and Exhibition will get you directly in front of hundreds of infusion nurses. From exhibiting, event sponsorship, exhibitor theaters and more, you'll connect directly with nurses and clinicians passionate about infusion therapy. To reserve space, contact Meghan Trupiano, Meetings Manager, at (781) 440-9408, ext. 335, meghan.trupiano@ins1.org.
Future Meetings

INS 2022
June 4-7
Rosen Shingle Creek Resort
Orlando, FL
INS 2023
April 1 – 4
Sheraton Boston Hotel
Boston, MA
Virtual Exhibition
INS will provide unique opportunities for exhibitors through our virtual education platform. Virtual exhibition will be available, along with sponsorship and advertising opportunities. Using the latest in virtual conference tools, we will offer new ways to come together and explore the latest in the infusion therapy specialty. Virtual booth space will allow attendees to directly engage with representatives during conferences.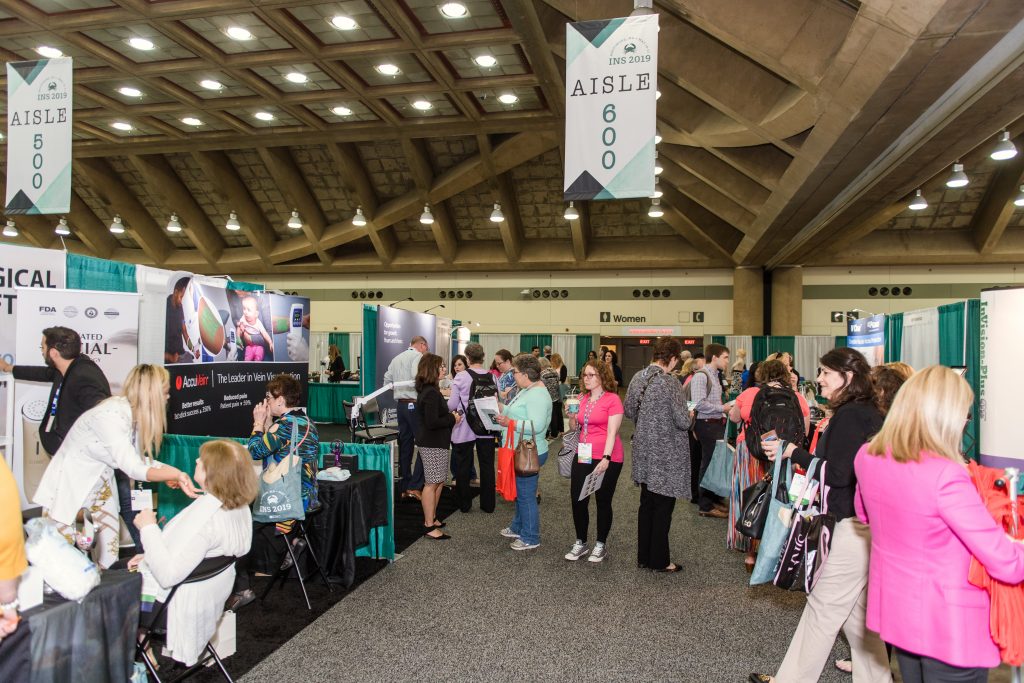 Learn how to better promote your brand with us
About INS
The Infusion Nurses Society (INS) is an international nonprofit organization representing infusion nurses and other clinicians  who are engaged in the specialty practice of infusion therapy.
Join Today >
Contact Us
One Edgewater Drive
Suite 209
Norwood, MA 02062
Phone: (781) 440-9408
Fax: (781) 440-9409
Email: ins@ins1.org