Lived Experiences During COVID-19
Nurses in the United States and around the world have answered the call to care for patients infected with COVID-19 in every imaginable setting, including hospitals, home care, outpatient clinics, long-term care facilities, and testing sites. All nursing roles, including direct care staff, managers, nurse educators, and researchers, make a difference in the lives of patients, healthcare colleagues, and in the community. As this unprecedented pandemic unfolds around the world, infusion nurses are committed to caring for patients, providing education, leading teams, caring for each other, and protecting the public. It could not be more appropriate that the World Health Organization designated 2020 as the International Year of the Nurse and the Midwife as we celebrate Florence Nightingale's 200th birthday.
INS is honored to recognize your contributions, as well as your personal and professional experiences, during the COVID-19 pandemic. Thank you for your courage, compassion, dedication, and all you do each day!
If you would like to share your story, please email your stories and photos to Marlene Steinheiser, PhD, RN, CRNI® at marlene.steinheiser@ins1.org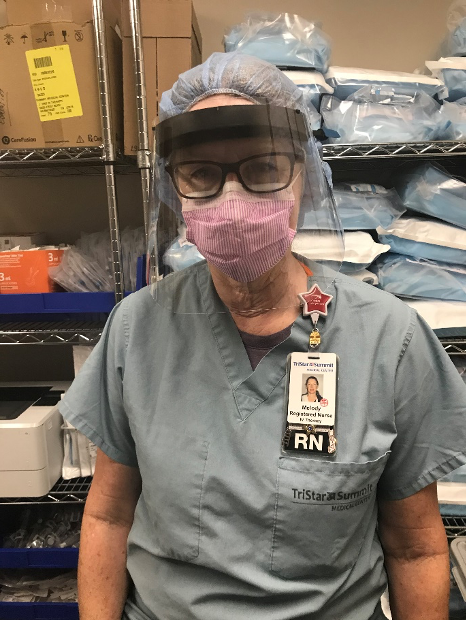 Our vascular access team responds to codes in our hospital. One day, a code blue was called from medical ICU, which has been reserved for COVID-19 patients. There are 12 beds in this ICU with the door opening at bed 12, leading in a semicircle around the nurses' station to bed 1. The code was in bed 1. Our ICU rooms have glass doors with an anteroom between rooms. The glass doors are taped closed with a large "X" reminding the nurse to use the anteroom for entering these isolation rooms. As I entered the ICU, a visual wave of glass doors taped closed with a large "X" was in front of me. A patient in bed 9 had died that morning and was on a stretcher outside the room, ready to be transported down to the morgue. I proceeded around the stretcher to bed 1 and assisted with the code, which was unsuccessful.
On that day, the magnitude of the pandemic became real to me.
Melody Johnson, BSN, RN, VA-BC
Lead Vascular Access Nurse, Tennessee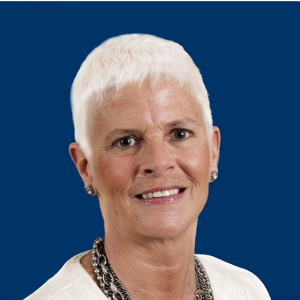 The ability to continue serving others during this extraordinary time has reminded me what a privilege it is to be a nurse. As a home infusion nurse, continuing to work with my immunocompromised patients in their homes, since this pandemic began, has been a relatively normal experience for me and my patients alike. While we now wear facial masks and practice social distancing during the encounter, it has mostly been business as usual.  
My service as nursing faculty during the pandemic, however, has been anything but normalizing. Our campus was on spring break when the pandemic began to overwhelm the US. We never did end up returning to campus to finish out the semester, but the days leading up to the decision to complete the semester virtually were most unnerving. While I have always prided myself on being adaptable, this was a true test of my reserve. The academic success of my students was now dependent on how well I was able to transition the remaining 7 weeks of an in-person med-surg class and clinicals to a totally virtual environment. While having previous experience teaching online was a definite advantage, the abruptness of the transition made it grueling and the idea of facilitating clinical learning virtually was bizarre. 
My students and I ended up completing the semester successfully, but the experience is one we will always remember. I came to know my students in a more intimate way as we met weekly via Zoom or Microsoft Teams for clinical. I quickly realized that our meeting time was more than "clinical." It was a time to check in with each other. A time for those students who were working as techs in the hospital to share what it was like on the frontlines in our community. It was a time to admit how frightening life had become and to re-affirm our understanding of what it means to be a nurse. 
As faculty and students plan to return in the fall, we are of course planning for life on campus to be different from when we left for spring break. We are hopeful that our clinical partners are once again able to open their doors, so students can resume their clinical education in this post COVID environment. We will certainly be prepared for a new normal and for things to look and feel differently, but we will embrace these changes and continue our journey, for nurses are called to serve.
Susan Lown, DNP, RN, CNE
Home Infusion Nurse and Associate Professor of Nursing, Indiana
Who would have thought that we would be experiencing a pandemic of this magnitude in our lifetime? 2020 is the Year of the Nurse. Why do we need a devastating event to be recognized? So many questions and each of our experiences is unique, but we all have one thing in common: We are all committed to our patients. Everyone is unique and so are nurses. Our experiences, great or small, are equally important. There has been so much focus on nurses at the frontline, ER, ICU and/or the COVID-19 ward. Nurses working in home infusion are important as well.
I went through a phase during this pandemic where I have questioned myself. Am I doing enough? Am I as essential as other nurses? I answered myself, "YES!" All nurses are important and essential. We are taking care of a wide variety of patients and not everyone is COVID- 19 positive. Because we provide home infusion therapy, we help open bed space at the hospital, helping to avoid bottle neck situations. Patients that may have to stay in the hospital to receive IV antibiotics, TPN, inotropes, or other infusion services can now receive treatment in the comfort of their home. Our service is more important now than ever because it allows hospitals to allocate beds to patients that require a higher level of care.
My heart goes out not just to our patients, but to their families, as well. Patients feel so isolated and their families are at a loss. Families are so hungry for information on what is happening to their loved ones. It is so rewarding to know that a family considers us their lifeline. We provide information and prepare them for discharge to home. As a clinical liaison, I am part of a patient's discharge process, providing them with clinical education about their prescribed home infusion therapy prior to leaving hospital. During this pandemic, we must be creative with ways to educate our patients and families. We have implemented virtual education via Zoom, FaceTime, WhatsApp and other tools. Even with virtual teaching, I must personalize my approach because not all patients and families are tech savvy, or feel comfortable using technology. One thing is certain, whether we use bedside or virtual education, patients know that we genuinely care. The patients and families appreciate nurses for caring.
To all NURSES – take the accolades, be the HEROES that everyone feels we are. Remain humble, caring and most of all SAFE!
Chari Serra, RN
Clinical Liaison, Texas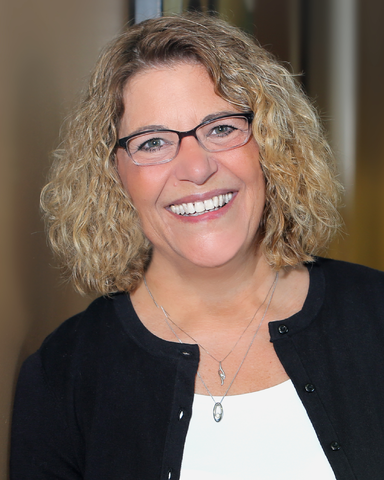 There have been many challenges in my nursing career, but none like the COVID-19 pandemic. Just as the first cases were being identified in the US, I fractured my right wrist while traveling for a meeting. Upon returning from the meeting, I had to arrange appointments for possible surgery, as the COVID-19 pandemic was rapidly gaining ground. There were multiple demands for putting new processes in place at work to keep both staff and patients safe.
I work in a physician owned outpatient oncology setting. As the lead clinical staff person, I was tasked with being the co-lead of the Coronavirus task force, along with our Chief Medical Officer. As that clinical leader, I was responsible for creating the processes for screening patients and visitors, determining what to do if they answered "yes" to any of the screening questions, providing direction to the triage nurses and medical assistants on the process for isolating a patient, working with the practice administrators on signage for the office, checking the CDC site frequently for changes, working with the other managers on our PPE supply, determining appropriate re-use strategies for PPE that was in short supply, and the list goes on. I also became the triage nurse for anyone on staff with symptoms or an exposure.
I ended up having surgery for the broken wrist. It is strange to be on the receiving side of healthcare, at any time, but especially when there is a pandemic crisis. While the practice I work for was making decisions on what patients to see and what patients to reschedule to a future date, I now was one of those patients that was being rescheduled. I had to be my own advocate. I can't even imagine what others were going through, especially our patients with a cancer diagnosis who were unable to either get further testing for their diagnosis, or whose surgeries were delayed as hospitals and other healthcare facilities tightened down to decrease exposures.
I do know that my nursing staff came to work each day. They took care of the patients and each other. The toughest part for me was not being able to get around to the sites and to talk with them in person. While I don't provide direct patient care, my goal is to take care of my staff so they can take care of their patients. We initiated daily updates and our social work team sends out self-care emails on a regular basis. We are also utilizing technology to record some meditations for staff.
As we start to come out the other side of the pandemic, I have learned how important it is to communicate by different methods during times when change is a constant and to follow up and communicate again. Small treats go a long way to let staff know that they are appreciated. I recognized that nurses are innovators when times are challenging and supplies are short, to provide the patient with the best care possible.
Angie Sims, MSN, RN, CRNI®, OCN
Director of Nursing, Oregon/Washington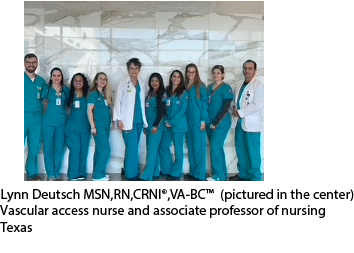 When the virus initially hit my hospital system, I was the first member on my vascular access team to go into the rooms with COVID positive patients. I felt uneasy going into the ICU and getting dressed up in PPE, because I take a drug that makes me immune compromised. All the staff nurses were nervous too, as we read the directions on how to put on the PPE.
The next week my employer excused clinicians over the age of 60 and those who were immune compromised from going into rooms of COVID positive patients. I felt relieved, but had feelings of guilt, because I was no longer taking care of those patients. My teammates were very supportive of me staying out of those rooms. However, several of them had children at home, which made me feel even more guilty, because I was putting them at a greater risk of exposure. 
Our hospital system staffs four nurses Monday through Friday and three on weekends and holidays, for eight hospitals in a 100-mile radius. Often, I was at one of the hospitals where a COVID positive patient needed better vascular access. I had to call another nurse to come in to place the line. How far away the nurse was determined the length of delay in care. This made me feel even worse about not taking care of that patient.
I am also an adjunct clinical instructor for the local community college. The hospitals stopped allowing students to do their clinical rotations during spring break in March. This caused a scramble to move to online clinical experiences. My students were at a loss in the beginning and they were nervous about not finishing the semester clinical hours, preventing them from moving into the next semester. We met online to discuss case studies to make up the remaining 72 hours. We still felt connected as a group, but they all felt the isolation from their classmates. The students listened to online lectures for the classroom portion and used a secure software to take their exams online. I had another wave of guilt as the professors worked hard to get the curriculum ready for online and I was not able to help, since I still worked full time at the hospital. My colleagues were supportive and told me not to feel bad. We managed to finish the semester.
Students love to hear stories of my 40-year career as a nurse. My rewarding moments during this healthcare crisis came while teaching the next generation of nurses. I told them stories of past experiences. I shared with them the fear we had back in the 1980s, with patients developing AIDS and how that prompted nurses to wear PPE. I gave them pearls of wisdom for resilience. 
My resilience during this pandemic has come from time spent praying and reading the Bible to refresh my self-care. That has brought me peace. I have walked in the sunshine for energy when able. I have encouraged my co-workers to be sure to take care of themselves to prevent moral distress. This pandemic has provided me opportunities to serve others and it has served my needs as well.
Lynn Deutsch, MSN, RN, CRNI®, VA-BC™ 
Vascular Access Nurse and Associate Professor of Nursing, Texas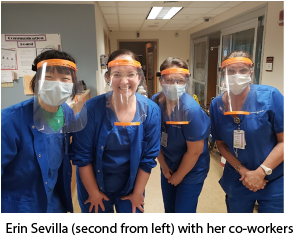 My experience during this pandemic has been both challenging and rewarding. I currently work on the IV team at a large, 716 bed, level one trauma center. The staff at my facility has been dispersed to work where needed. The IV team has been fortunate because we continue to work together. Some struggles we faced were over whether we should continue to treat our patients as usual or change protocols related to COVID-19. Other struggles related to the shortage of personal protective equipment (PPE). Our senior leadership wanted us to continue with our usual patient care because that was best for our patients.
The support from my supervisor, colleagues and from our community was phenomenal. Since donning and doffing PPE took extra time, our IV Team supervisor provided us with additional staff, so we could see patients in a timely fashion. We were scared for a short period of time, as we were informed that face shields were in short supply. One of my team members went on Facebook and found someone to donate face shields. Another co-worker made caps that we could wear. The local restaurants supported us by donating food. One night, as we were all leaving the hospital, there was a crowd of people holding signs that said, "Thank You." The support from everyone in this organization and community has far exceeded my expectations.
Personally, I struggled in the beginning, because I have two young children and school and daycare were closed. Fortunately, an essential daycare opened so my children could go there on the days I was working. This took a lot weight off my shoulders. The most rewarding moments were seeing patients go home. My organization has implemented "Code Rocky" every time a patient is discharged home, playing the Rocky theme song overhead. I have been taking care of myself by doing crafts with my children and mountain bike riding with my son.
This COVID-19 pandemic has shown me how my organization can handle a disaster, and I am proud to be a member of the IV Team at this organization. Our IV team continues to advocate for best practices related to vascular access and so far we have not had any issues with lack of PPE.
On the frontlines advocating for best practice in vascular access,
Erin Sevilla, RN, VA-BC
IV Team, Massachusetts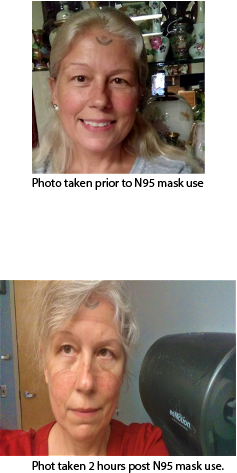 I would like to begin by expressing something profound, but I am a little numb. Living through this pandemic, I am experiencing grief and many other emotions. Denial, however, did not last long for me because my life-long interest in epidemiology kept me from hiding in the dark, or even being surprised. There has been anger, largely around the national response (or lack thereof), as well as the extreme selfishiness of those who flaunt "freedom" as a reason to go without a mask, pass within a few feet of others, and place everyone around them at risk.
The bargaining stage came early and seems to be where I spend most of my time. I manage our vascular access team over three facilities and place vascular catheters myself. We have most venous access devices in our toolbox: short and long peripheral catheters, accelerated seldinger peripheral catheters, and centrally placed central catheters. Our providers respect and trust us, so we stepped up and took on the designation of line team during the surge. When our providers asked us to start placing arterial catheters months ahead of our planned schedule, we did that too. We upstaffed and increased our vascular device access placements, concurrently learning arterial line placement and validating each other's competency to do so. I kept track of our supplies and substituted products when back ordering loomed before us. I equate all this to bargaining because we threw our hearts and souls into doing all we could to fight this thing and save our patients. We looked at it as opportunity and rose to the challenge. It seemed the best way to lessen the impact of an unknown and lethal illness.
The other thing that staying busy seems to do is stave off grief. I worked forty hours the week I was supposed to be lying on a beach in Mexico. Our team mastered arterial line insertion months ahead of schedule, by coming in when insertions were needed to either validate a competency or get validated.  We all worked extra shifts. We didn't have to sit home and fret about all the parties, concerts, and dining out that we were missing. But the grief was there. It is still. The world will likely not be "normal" again in my lifetime. Some call what is to come the "new normal." Well, what the heck is that?  Pretty sure the old was more carefree…and so, I grieve.
One of my biggest struggles was with a bedside nurse who didn't want our team using "her" PPE. She was angry, afraid, and refused to acknowledge the value we add to saving lives. I walked away from her, unable to break through. Of course, we continued to serve our patients, but the discourse left me feeling devalued and lacking resolution.
What are my biggest rewards? I look at the white board on the skybridge, entering our main facility from the employee garage. I see greater numbers of successful patient extubations and discharges each time I read it, every single day and this fills me with a sense of accomplishment. I am also infinitely grateful to my team who have embraced challenge after challenge while growing into some of the finest clinicians I will ever know.
As to caring for myself, it is being creative. I have sewn masks, which I made for my team early on and donated a few dozen as well. Other times, I paint, refurbish old things, or root around in my beloved yard. I walk Jewel, our dog, four miles on most days that I don't work. Oh, and I have relaxed the diet, just a little, just for now.
Elena Nelson Squires, RN, OCN, VA-BC
Vascular Access Specialist, Northern Colorado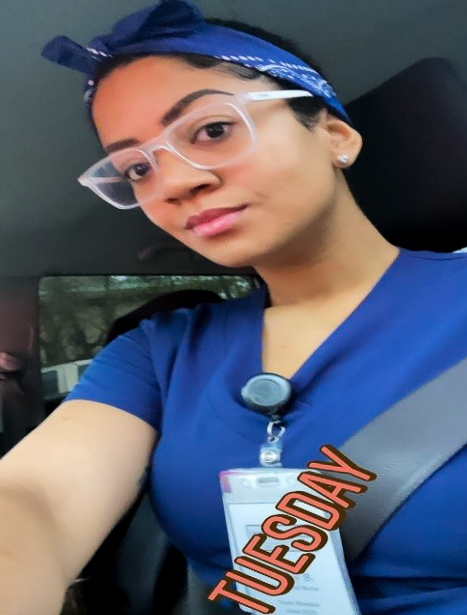 My experience during this pandemic has been challenging, with lots of ups and downs in a relatively short period of time. After working as an LVN, I became an RN and had been working at an infectious disease clinic from September 2019 to April 2020. My duties include administering antibiotics, immunoglobulins and hydration therapy, as well as accessing ports and performing wound care. Since the COVID-19 pandemic began, all nurses have been required to wear masks and check clients' temperatures at the door before we allow them to enter the infusion area. Unfortunately, during this pandemic, I was terminated due to the staffing budget. I loved my job and had a great rapport with the patients. I was always finding better ways to implement INS recommendations and other safety protocols regarding infusion therapy. I was planning on taking my CRNI® exam in September, but after losing my job, I found that I could no longer afford to sit for the exam. I was devastated! I had been enjoying my first year as a nurse. I lost my income, my workplace friends, and my independence all at once. Since I am currently in a BSN program, I have had more time to fully engage in my courses and have finished my term early. I am reading more educational materials, drinking more tea, checking my blood pressure, and cleaning to relieve some stress. Lastly, I am happy to report that I completed the trauma nursing core course just last week and was offered a contract job at a flu clinic, with Quest Diagnostics, starting in July. And happily, I got engaged in March overseas. On the plane ride there, I saw my name in the back of an INS publication for new members! God Bless and stay safe!
Victoria Bracken, RN
Staff nurse, Texas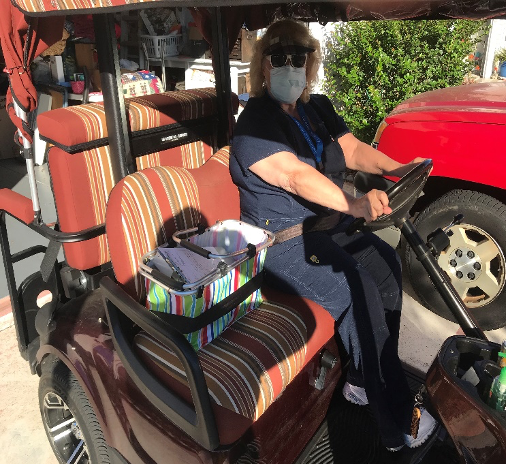 In 2013, I retired from full time nursing, but I continue to work and have two PRN positions as an infusion specialist. I provide home infusion therapy locally and for the patients who reside in The Villages. The Villages is a retirement community with 125,000 residents that spans 3 counties. I travel to my patients in my beloved, rather fancy golf cart! I also am a per diem clinician for The Clinician Exchange in Tampa, Florida, serving as a nurse educator for various industry partners. Unfortunately, due to COVID-19, my job at The Clinician Exchange came to a screeching halt because healthcare organizations did not want to have additional clinicians in their facilities. My home infusion knowledge has provided me with the confidence to administer therapies which are new to me. I teach and train patients how to do their own antibiotic therapy at home. I visit once a week for dressing changes and lab draws. I have done IVIG and taught patients how to do subcutaneous IG. I am now accessing an implanted port and giving Humate, a Factor VIII for Von Willebrand's Disease. I have been giving Nulojix IV to transplant patients and had a thigh PICC in a patient who had a pancreas-kidney transplant. Since COVID-19, wearing a mask in a patient's home is routine. Patients do not wear masks in their own homes but appreciate that I protect them by wearing a mask and practicing diligent hand hygiene.
I had a personal experience with infusion therapy this past January when I had an emergency appendectomy, due to a perforated appendix. Believe me, there is so much teaching to do out there, as I ended up with a grade 3 phlebitis with palpable cord, an unusable vein, and a long list of "you don't do that in infusion therapy!"
In my nursing career, I started my own company, Medication Infusion Therapy (Med In Tx), where I consulted and educated nurses in long-term-care facilities. I also worked in an oncology clinic in Athens, Georgia before I moved to The Villages in Florida, in 2017. I remain very active in my networking and organization participation as the Vice President of the Nurses Club in The Villages and President of the Central Florida Infusion Nurses Society. The Villages' Nurses Club has 400 members. We meet monthly
and have a lamp lightening ceremony as we recite the Florence Nightingale Pledge. We even have some members who are in their 90s, sharing stories of how they use to sharpen needles!
Someone asked how long I was going to work and I said, "If I'm walking, I'm nursing." Since COVID-19, I have witnessed the appreciation that nurses are receiving, now being regarded as the heroes that they have always been. I am very proud to be a nurse!
Thanks to INS for allowing me to share my experiences.
Diane Jiles, RN, CRNI®, VA-BC 
Infusion Specialist, Florida
About INS
The Infusion Nurses Society (INS) is an international nonprofit organization representing infusion nurses and other clinicians  who are engaged in the specialty practice of infusion therapy.
Join Today >
Use this 3-year budget plan to set yourself up for recertification success by considering INCC's Financial Planning Recommendations.
Contact Us
One Edgewater Drive
Suite 209
Norwood, MA 02062
Phone: (781) 440-9408
Fax: (781) 440-9409
Email: ins@ins1.org